In today's world, which is characterized by unprecedented dynamism, constantly changing and full of challenges and opportunities, the expression "VUCA World" has been coined, which stands for Volatility, Uncertainty, Complexity and Ambiguity. This acronym describes the situation of constant and unpredictable change that has now become the norm in which companies operate in the business world.
In this landscape, strengthening leadership in companies emerges as an imperative. In 2020, according to the Training Industry Report, businesses in the United States spent an average of $8.9 billion on leadership development programs.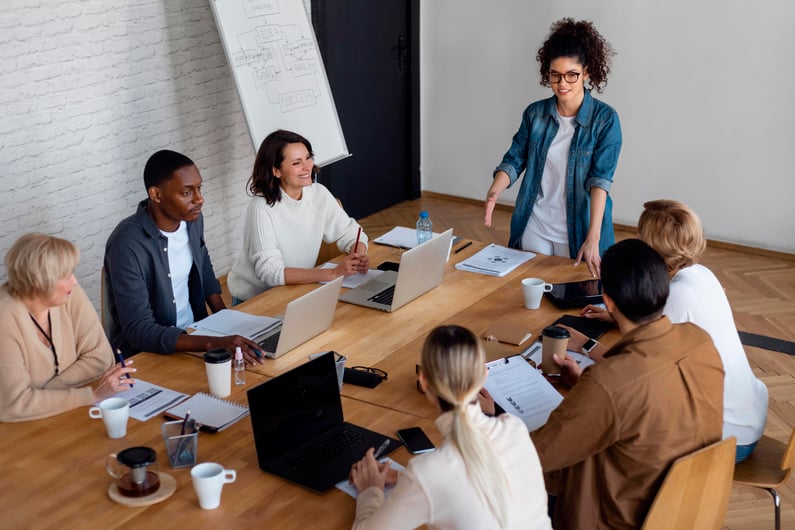 Characteristics of a good leader: from control to human enhancement
Successful leaders must be able to navigate uncertainty, anticipate change and inspire their teams to adapt quickly to new conditions. The old management practices, which emphasized rigid control and hierarchy, are giving way to a more collaborative, results-oriented approach and the enhancement of the human factor.
Strong leadership not only guides day-to-day operations, but sets the vision and strategic direction for the entire organization, inspires and mobilizes resources toward common goals, and stimulates creativity, innovation, and collaboration. The ability to make informed decisions, encourage innovation, and guide the organization through change has become crucial.
The modern leader is someone who always takes the initiative and invests a great deal of effort to achieve the company's goals. What must emerge is his or her human side, characterized by great empathy and communication skills.
The main objective of this new model is to promote long-term sustainable business growth by fostering collaboration among people to develop and manage a constantly evolving system aimed at continuous value generation.
In fact, companies with strong leadership are 13 times more likely to outperform their competitors in terms of customer satisfaction, as stated by a McKinsey & Company study.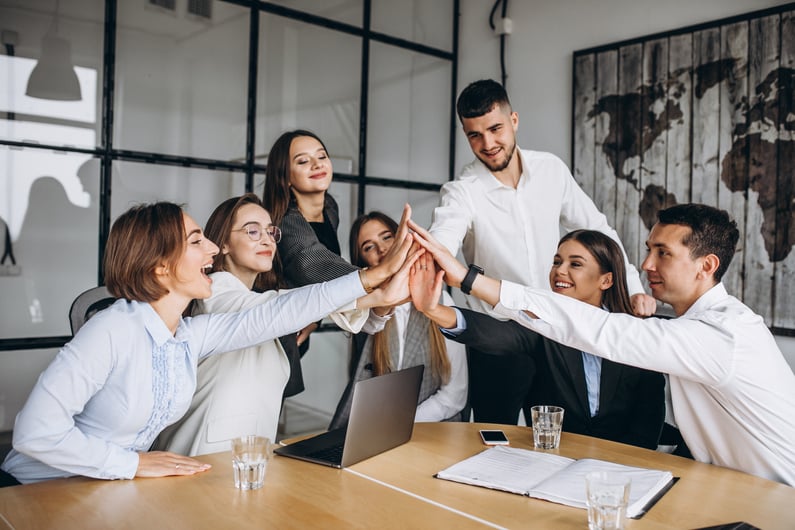 Every organization requires guidance to show the way, so it is important to provide tools and resources to improve leaders' skills. There are HR services that can help to achieve this goal:
Business Coaching
Specially designed training to develop leaders' skills, which can cover a wide range of topics, such as decision-making and effective team building.
Human resource management
A service that focuses on creating a corporate culture that enhances leadership, employee engagement and collaboration, optimizing individual and group performance.
Change management
The change manager is in charge of guiding the transition path from the status quo to a new ideal situation, mitigating friction and establishing the optimal condition for implementing change, taking into account the timelines and steps needed to positively integrate the transformation. It aims to create empathy and collaboration, improving workflows.

At NFS Group, we recognize the importance of having a team that is motivated and driven by a clear and sharp vision. The concept of a "modern leader" is perfectly in tune with our MakeFuture promise: to offer a new model of business consulting that supports companies on their growth path, helping them generate value and sustain it over time.
With this in mind, consult our HR services and consider maximizing human capital and leading your company to successful milestones.